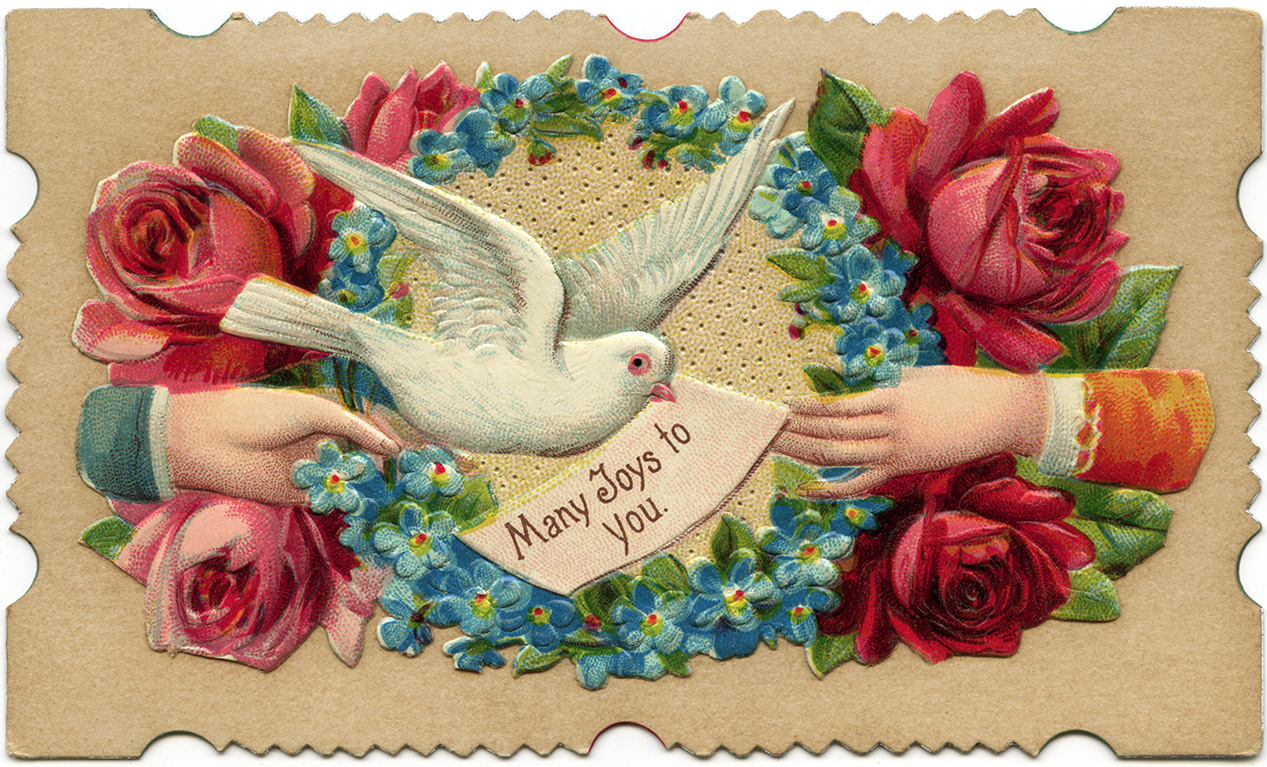 Image courtesy Old Design Shop
Just when it looks like rock bottom's been hit, the current administration digs a hole and goes even lower. I'm not going to post the picture of Melania-Antoinette in her jacket with the graphic on the back proclaiming "I don't really care" as she left her photo op  at one of the children's concentration camps in Texas. Please Google it. I will not post her picture or say anything further  in this space to curtail the spread of evil.
I will tell you that yesterday's act of casual cruelty shook me to my core. With a heavy heart and aching head, I shut off the computer.
Unfortunately, we live in times where we can't go into lassis-faire mode about the news. The challenge is to stay as well informed as possible without events numbing us into apathy. How, then, do we pay attention without losing our minds?
Find a reliable news source, but limit checking it. I go to the CBC website a couple of times a day unless something such as a perp walk  or indictment breaks. I also like BBC and DW for their calmness and refusal to normalize the BS coming out of DC.
Read history books and articles. I find impermanence comforting, and I find the stories of how everyday people survived craziness inspiring. On my to-read list is The Fourth Turning (sorry, don't have author info at hand). The authors stipulate that modern history runs in cycles of approximately eighty years of ascension and decline, but with each cycle, we end up closer to a just and equal society. The US Civil War (the declared one, not the one going on right now through bad behavior and social media) and World War II were about eighty years apart. We are about eighty years on from the beginning of World War II starting in Europe. The decline is happening, but there are signs that the ascension is on the way (look at how many young ones are getting involved, registering to vote, speaking out).
Keep an eyewitness journal. What's changed in the last eighteen months? How has it impacted your personal world? Think about Ken Burns' films and how the letters and diaries featured gave names and faces to the people alive at those times, and making it more real than a list of dates and events ever could.
Kindness. Look for kindness. Journal on that as well. I've quoted her before and will do so again: Mr. Rogers' mom reminded him to look for the helpers in troubled times. Be kind any way you can.
Anti-toxins for the spirit include nature (if you can play in the woods or a garden, great; if not, YouTube has a plethora of videos); art that you create or appreciate; uplifting music; and handing out with friends.
Let your voice be heard. The rep for my district or whoever runs his social media put a person I know in Twitter jail earlier this week for tweets about detained children. Very well, then. I started tweeting my senators and letting them know about the lack of response from the erstwhile representative. I tweeted to the Democratic candidate,  I also tweeted to other possibly interested parties like the UN Human Rights Commission and the International Criminal Justice Court. You know, the one in The Hague? Yes, that one.
If you have a spiritual practice, do it with the intention to stay sane and grounded during these turbulent days. If you don't, just set an intention to do so.
We will get through this. I don't know how, but somehow, we will.