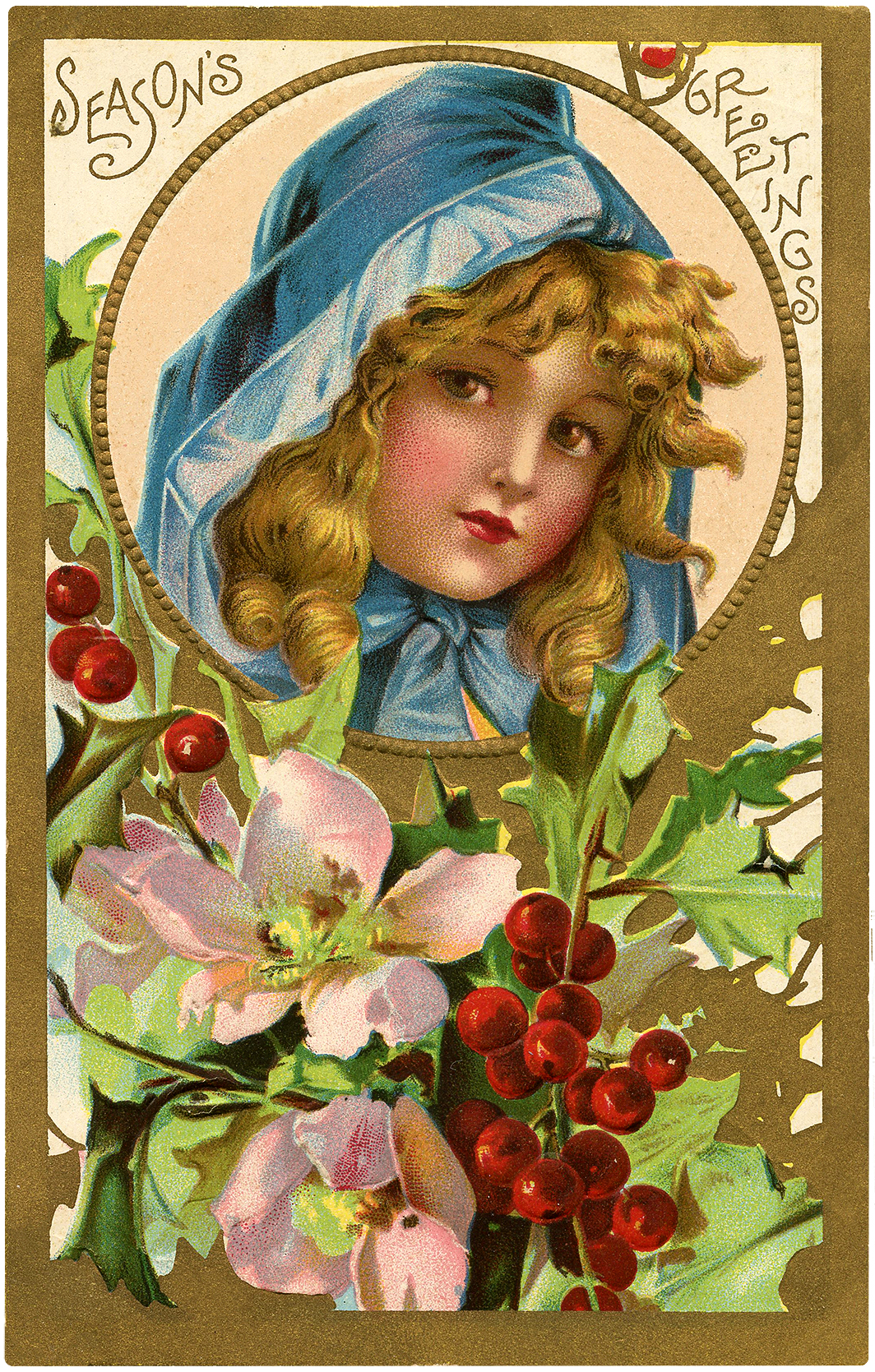 Image courtesy of The Graphics Fairy
We didn't have a partridge in a pear tree. Nor turtle doves, unless you want to count their two mourning cousins who crashed into the back door while Hubby and I had lunch.
The last couple of weeks have been busy with a graduation (nephew launching into the great wide open); the family holiday gathering piggybacked on that to spare the Michigan relatives a second drive down in a week; a wonderful Yule party thrown by a couple of friends, one of whom is a culinary school grad; and yesterday came the season finale with dinner at another couple of friends'.
Today is the big deep sigh of letting go, of making space for the new year. It's up to a whopping two above as I write, making it a good day to dream, to reflect. We'll be back in double digits by Thursday, sort of, anyway. One of the almanacs predicted that we'd be cycling in and out of the deep freeze this winter. All OK as long as we don't get the huge snows to go with it, or stay stuck there for protracted periods.
And that's good. Several occasions warrant leaving the house whether I want to or not. We have a couple of vet visits coming up. The 10,000 mile annual check up and three year rabies shot needs to be scheduled with the regular vet before the 11th.  Oakley goes to Dr. V for a recheck of his eyes on the 8th. We'll be discussing what longterm management of his uvulitis [sp?], the autoimmune condition triggering the abnormal growth of blood vessels in the eyeballs. In the handout that she gave me, Dr. V said that humans who have it described the pain of this process as severe cramping. I'm not thrilled about Oakley being on Prednisone long term, but if it's a choice between side effects from a maintenance dose of it or a 100% chance of him going blind in a lot of pain, I think you know which risk I'll take.
So far, Oakley has had minimal side effects from the Pred and the anti-rejection drug  taken with it. The former necessitates a couple more potty runs during the day and makes him hungrier and thirstier. The latter caused him to emit sulphuric gas clouds–no cramping or discomfort, just gas–the first couple of days. Since dogs have different standards for what constitutes a pleasing odor than humans, I'm sure he's enjoying it. I swear I've seen him smile a couple of times after he's cut one. His eyes are clearing up and he's much more comfortable.
For now that's what counts.
And even with the generosity of family and friends, there's nothing else I could ask for.