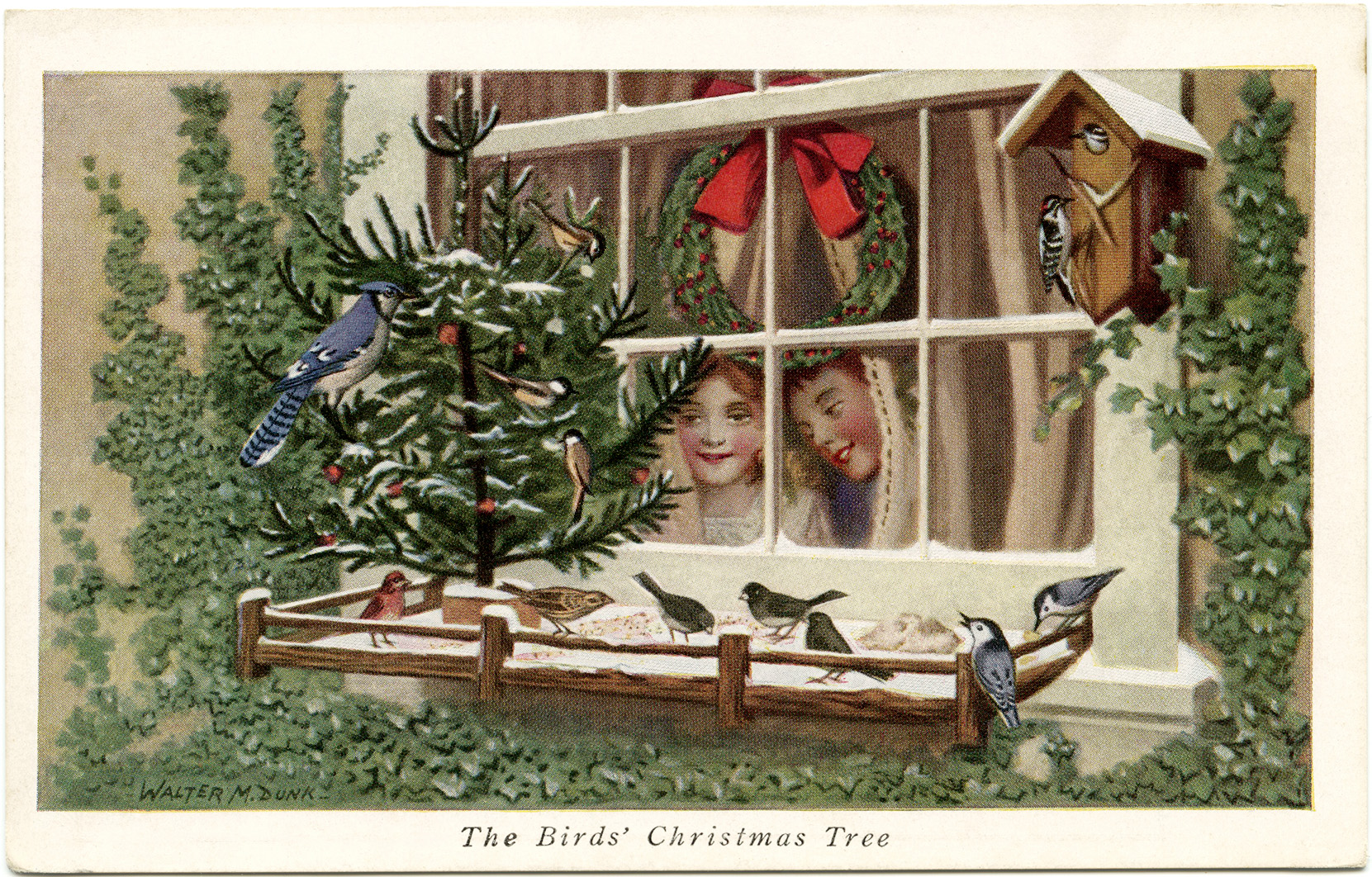 Image courtesy of Old Design Shop
If you observe the holiday, merry Christmas. I hope Santa and other gift givers in your circle treated you generously and that all your Yuletide treats were tasty.
We celebrated the day quietly. Hubby occupied himself with wood, power tools, and other small woodworking devices. I thawed a bag of the leftover Thanksgiving turkey as  a springboard for lunch and made a pan of brownies. Afterwards, Oakley and I took a ramble along a two-mile path meandering through a prairie restoration that's about 15 minutes away.
On holidays and weekends, especially ones boasting above average temperatures, the forest preserve nearest our house gets filled with horses and their riders. That's fine. It's their forest preserve, too. However, I needed to clear my head and heart by getting into my zen space rather than dodging equestrians.
My mind had been going around and around since last night, questioning everything about myself over a movie.
Let me back up.
Last night, we ended up watching "It's a Wonderful Life" instead of  "Star Trek" and a Swedish noir mystery on our local MHz outlet. Its viewing has been a point of contention in our household since, oh, 1986. For some reason, Hubby loves that movie. Me? Nope. No way. Not with my love for international film. Epically dated bittersweet goo is usually not my cinematic thing.
But last night, the potent combination of a "Star Trek" episode that leaves me lukewarm at best and a "Beck" plot involving child prostitution was just too much.  Couple that with the news and I just could not watch. The need for simplicity, the nostalgia for a time that never really quite was overrode routine. I gritted my teeth and let the saga of George Bailey unfold.
I actually enjoyed it.
Maybe it's the losses and crises endured this year both personally and in the larger world that made me wish more than once that I could find myself splitting a beer with Grandma* at her grey Formica kitchen table so I could benefit from her wisdom.
Maybe it's the scene where George served as an air raid warden during World War II as did Gram.**
Maybe it's a function of age. The first time I watched it was when I was a college freshman in a film studies class that fulfilled a humanities requirement. We'd watched classics from France, from Germany; we'd discussed themes and motifs. And then a postwar hanky-soaker? Really?
Really.
For the first time last night, I watched it from start to finish. I'd just watched it in bits and pieces with many scenes taken out of context. When the light and shadows get blended together, the story balances out, cutting its own swath through the sticky sweet parts.
And God/dess help me, I truly enjoyed it.
Yes, we could do without the subtle racism and sexism. However, we could all use an infusion of common decency right about now, a reminder that money isn't everything, and that community and service never get old.
I felt a little better about the world, and hope that more people will follow the path of George and Mary in the upcoming year.
*Grandma was my maternal grandmother. She lived just a couple of miles from us. Her many words of wisdom included "Beer is a strengthening drink."
**Gram was my paternal grandmother. The town she served as an elementary school teacher and air raid warden bore a close resemblance to Bedford Falls.