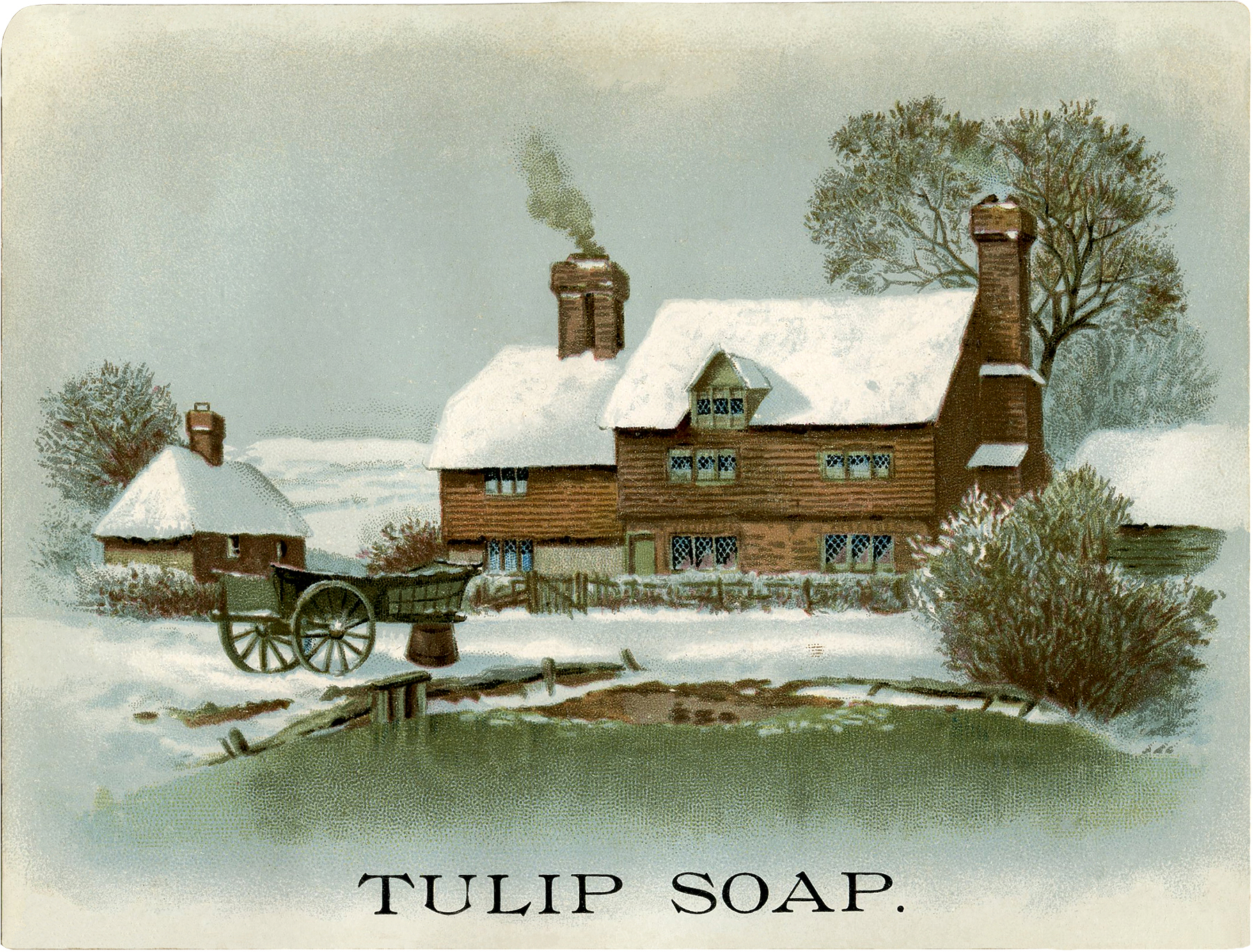 Image courtesy The Graphics Fairy
Despite the highs reaching a not unreasonable 28F, today is foggy, cold, damp. Perfect for tea, writing, and planning the garden for this spring. Wisdom in this area dictates waiting until Mothers' day weekend to plant to avoid frost, so that means I still have about four months. I can start seedlings in April, though. Maybe a little earlier for the hardier greens.  Some root crops such as potatoes can go right into the ground as early as Good Friday, I've been told by farmers and more experienced gardeners. I'm not sure about that this year since it falls on March 30.  I stay in the dream state a little longer.
After a leaden-skied morning, yesterday turned out to be quite pleasant. The  early part of the morning featured ice on our road, but once on the main drag all was well. Oakley and I made the 45 minute trip to the eye vet. The good news is that the weird vascular growth in the right eye has stopped and his left eye is perfectly normal. The better news is that we are weaning him off the Prednisone. He may have to be on a maintenance dose (according to Dr. J, this would likely be a half tablet once or twice a week) for longterm purposes, but we will know more after the next visit.
Even better news came after the sky cleared in the afternoon. Hubby received a call from his case manager that the good people in Springfield approved his transfer to a training program specifically for CNC machine operators*. He'll be done in six months attending classes there rather than two years at the local community college. He's in his 60s and he doesn't have two years to mess with taking classes that may not really help that much. The new adventure starts later this week.
My resurrected old adventure rebooted this week, too. My yoga teacher hosted a writing workshop at her studio this last bright but frigid Saturday. Small in size, but big in laughter and learning. I hadn't taught a class in a few years.  Writing doesn't have to be a big scary thing,  they learned. The participants worked on exercises that allowed them to leave with haikus to amaze their friends and families and with a tool kit to keep their practices going forward.
And in all honesty, as I drove home under the bright sky, I felt as if I moved forward, too.
*A CNC machine is a computer operated device that lets carpenters and metal workers cut materials to needed shapes and sizes with speed and accuracy.