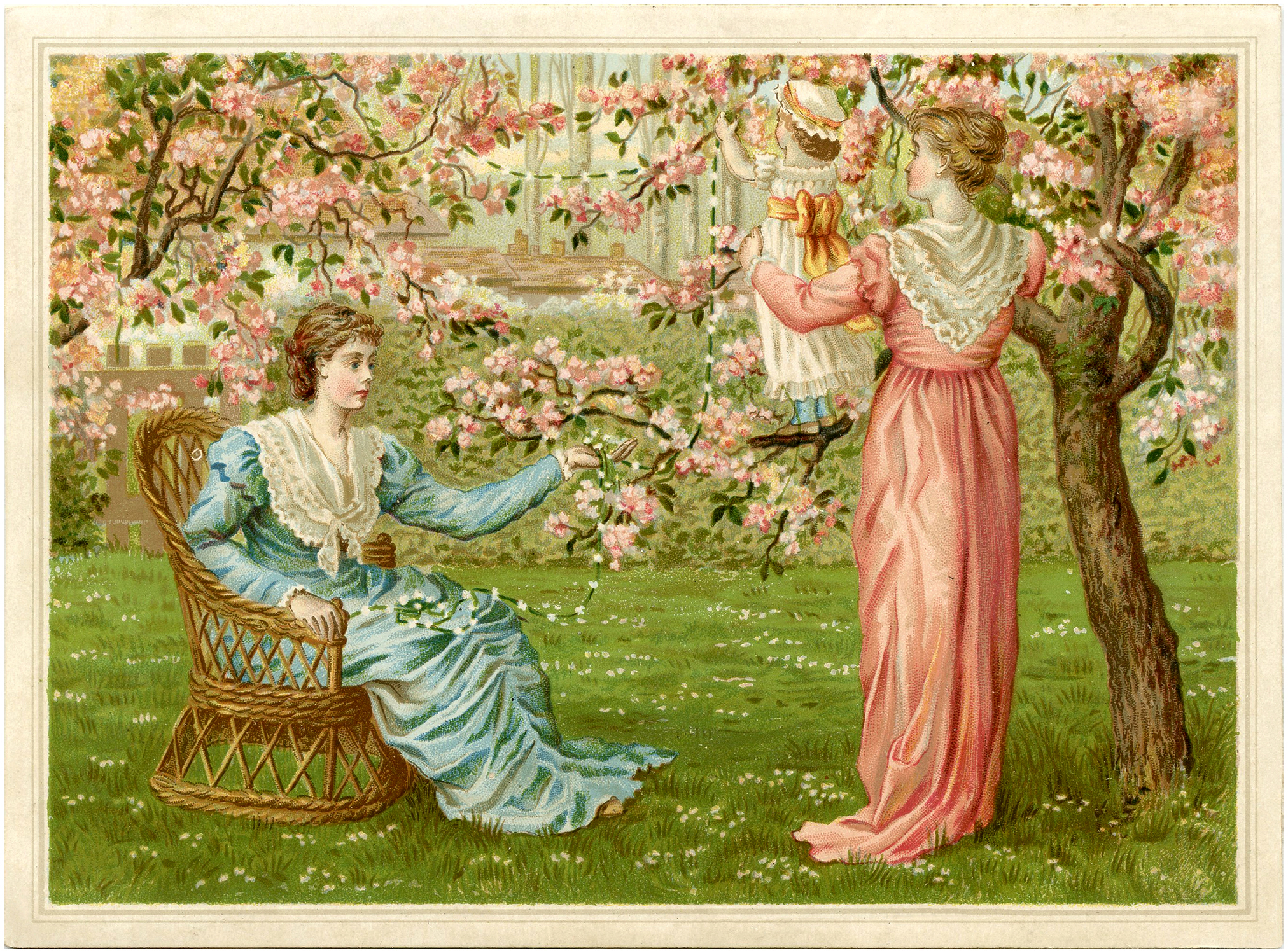 Image courtesy of The Graphics Fairy
So how the heck are you, Gentle Readers? We are slightly bonkers here from the monotony of the days in the soybean field, yet we are grateful that we are well off in so many other ways.
We're making an effort to stick to some kind of schedule. Meals and walks get served up at pretty much the same time daily as they were before the stay at home order went into effect back in March. The two changes: afternoon walks are later to avoid crowds at the parks, and we stop at 2:30 for tea, species-appropriate treats, and to watch the daily briefing from Governor Pritzker, Dr. Ngosi Ezike, the head of the Illinois Public Health Department, and other dignitaries with important information pertaining to this accursed modern-day plague.
Those, too, have patterns and rhythms. If Gov. Pritzker's opening remarks include acknowledgements of people on the front line in one capacity or another,  or introducing additional speakers, the statistics will run low. If he hands it off to Dr. Ezike right after thanking everyone for tuning in, we know the numbers are even less pretty than usual.  It's been interesting to listen to a National Guard commander detail what's gone into transforming McCormick Place from a convention center into an alternative care facility for COVID-19 patients. I felt uplifted by the motivational speech by a young man who created a NFP to mentor teens in his tough neighborhood reminding them and others to use this time at home to set goals and work out game plans to achieve them. Next come the questions from reporters, and then everyone is thanked and that's it for the day.
Sometimes we watch "Jeopardy" to cleanse our palates. Sometimes nothing short of time in the woods will shift gears. And sometimes as it's been too many days this spring, it's too cold and rainy, so we have another snack.
Luckily, the weather has shifted gears, finally. My plan, subject to change due to factors beyond my control, is to get the garden planted in the next week. One of my local organic farmers is selling plants with curbside delivery. I know that I can trust him to pick good ones for me. Usually, I would buy them form the ag store, but many shoppers there believe that masks  and distancing are but suggestions.
The tough parts for me have been keeping Oakley amused (day care starts again next week–it's located in a county that will start opening nonessential services on Monday) and not being able to shop for food in person. Well, I could. I don't because as with the ag store, a lot of people in these parts see social distancing and wearing masks as a government plot to strip civil liberties. We've been getting curbside from a mom-and-pop near Oakley's day care and as much as it gags me, Wal-Mart.
Will we have markets this summer? I don't know. Right now, I would love to have tea or lunch in person with a friend, but because so many are in risk groups, and Hubby is in a risk group because of his age, I can't and won't take that chance.
Even back in the days of the Black Plague, people understood that isolation and quarantine was the best way to shut it down. In fact, did you know that "quarantine" is derived from the Italian word for forty? Now you do. And if this was something new, you may go take a nap.
The plague passed. So will this, eventually.  Not unlike a kidney stone, but it will.