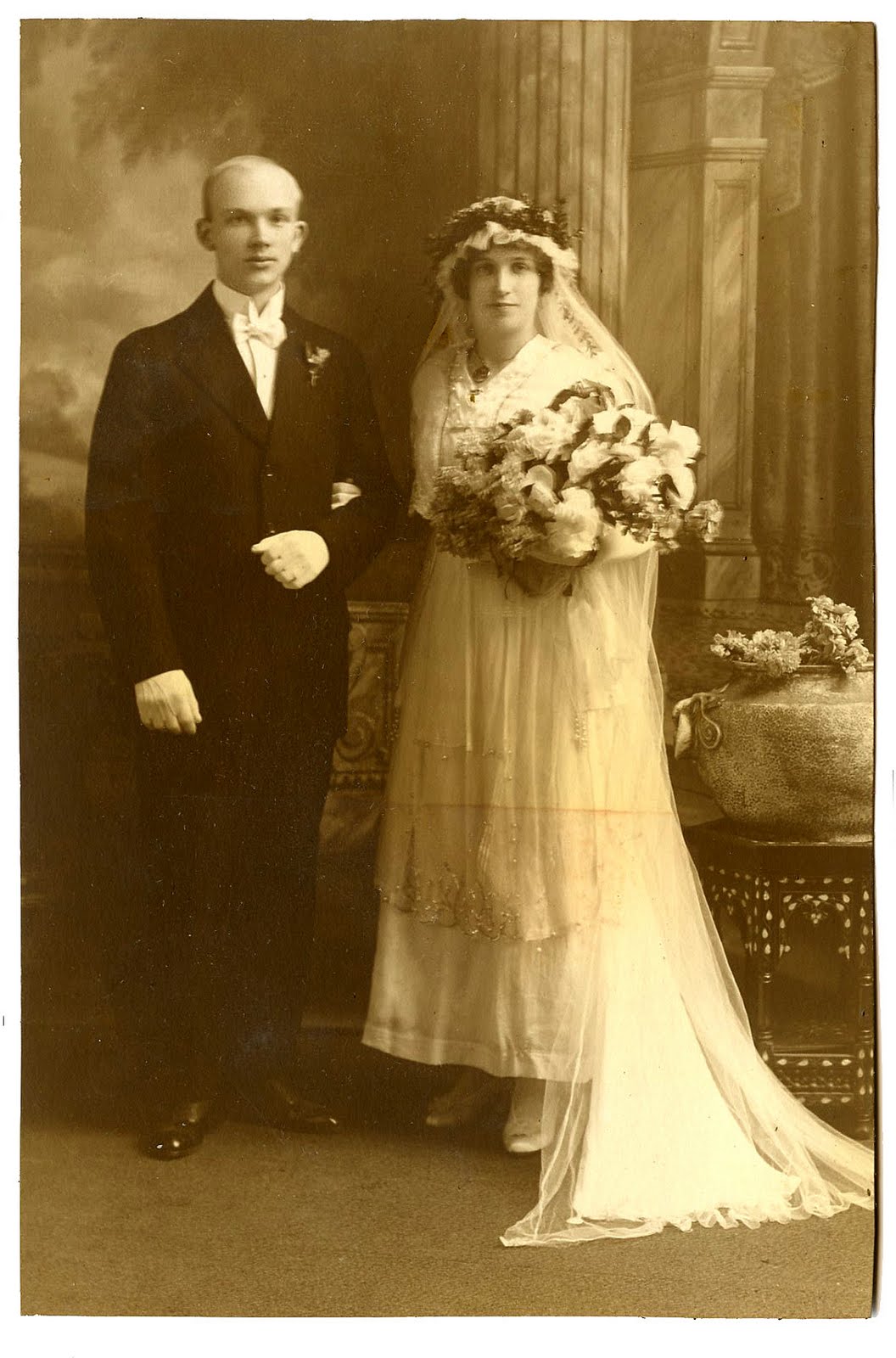 Image courtesy The Graphics Fairy. Not Harry and Meghan, but you get the idea.
Yes, I was up at 5:30 AM with my tea. (I'm usually up by 6 give or take, so no big deal.) And tissues. I get a little weepy at weddings. (Sometimes a lot weepy, like at my brother's. Slamming back three apricot sours to numb the agony of a recent breakup while suiting up for bridesmaid duty didn't help. But that's a story for another time.)  I dabbed my eyes quietly (neither Hubby or Oakley were up) as I watched the magic, the romance unfold.
After a week of the ongoing constitutional crisis here in the US highlighted with threats to the social safety net and ending with two school shootings on the same day, we needed Bishop Michael Curry to remind everyone of the healing power of love to change the world for the better through his words and the words of Martin Luther King, Jr.
We needed the quiet dignity of a mother who moved mountains by fiercely loving her daughter into a woman of strength, intelligence, elegance, and grace. Meghan's second major at Northwestern University was international studies. Remember that.
We needed the living timeline of the British royals to see how far the world has come, yet has along way to go.
We needed to see a warrior duchess* and her brave, bold, handsome prince join hearts and hands to advance humanitarian efforts around the world. Their selection of "Stand By Me" took on an added layer of meaning in that light.
Of course there were critics castigating them for spending that much on a wedding in the face of today's plagues on society. The wedding and receptions were paid for by the Windsors. Meghan paid for her own dress. The balance of the cost was for security, and that came in at around $43 million. That's rather staggering in total, but if you divide it by  the population of the UK (66,529,896), it comes out to less than a dollar a person. Considering that the Queen and company are a huge attraction, the tourists will get it paid for shortly.
Two days later, I'm back in the groove of tweeting on social issues, doing what I can to promote Lauren Underwood for my next congress rep (I gave up on Randy Hultgren. His apathy towards constituents and rude staffers is legion. I'd rather put my energies on Ms. Underwood). I turn over Bishop Curry's words in my mind, hoping that love coupled with a healthy dose of action will somehow pull us out of this mess.
I wish Meghan and Harry all the best and then some, but if I had one piece of advice to give them as they go about their lives, I would remind them that they are two fantastic humans, not pizza, not tacos. Not everyone is going to like or approve of their causes. Not everyone is going to support their efforts.
May they stand by one another on this journey, and may all that is good go with them.
*Meghan will be known as HRH the Duchess of Sussex, not Princess, due to not being a royal or noble by birth and her US citizenship.