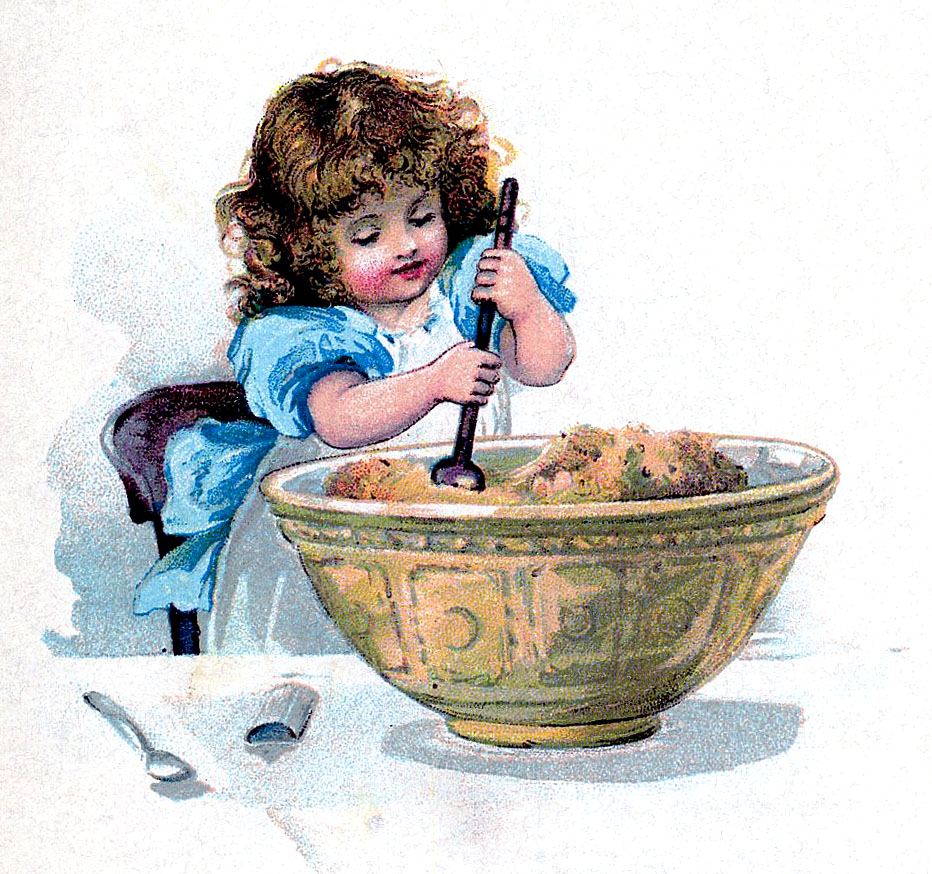 Image courtesy The Graphics Fairy
The good news is that our errand routes take us past a good, inexpensive ($5 and change) Chinese takeout place as well as several Subways (the only fast food I like).
The bad news is that we started relying on them a little too much. In addition to a lot of leftovers going to waste (boo), I started feeling bloated from the sodium and Mystery know what else. Not good. Hubby's blood pressure started creeping up the dial. Even worse, considering that his mom had chronic headaches and kidney problems from hers.
On top of that, the takeout containers and sauce packets collecting in the fridge doors were getting out of hand.
We talked it over and decided that advance prep and planning would be a good thing.  I don't think it will be that difficult to plan out what we're going to eat this week. Saturday I made a Crock-Pot full of chicken caccitore (ok, you caught me–a couple pounds of thighs, drumsticks, and wings braised in a high quality jarred pasta sauce. Sunday I tried a new-to-us recipe involving tofu whipped into a creamy sauce, pasta, and veggies. The author called it a "quiche." I called it a "casserole." If one were to make the sauce, change up the seasonings and veggies, and pour it into a pie crust, you would have a respectable vegan quiche. I'll try that next time.  I'll invest some time today in prepping hummus and a bowl of fruit salad to go with what I made.
With those two meals, we have plenty to get us through at lunch and dinner until I run errands further east later this week. Before I go, we'll look at recipes and plan things from there.
Breakfast is not included. We get up at different times because, well, we do. Hubby needs to be out of the house by 6:15 on school days or face a 45 minute commute more than doubling. He sleeps in until the call of nature rouses him on other days. Except for eggs, hummus, and the occasional batch of muffins, we both have our individual preferences in the morning. He likes his plain bagels. I like oatmeal or yogurt.
So we begin. Say tuned for updates.