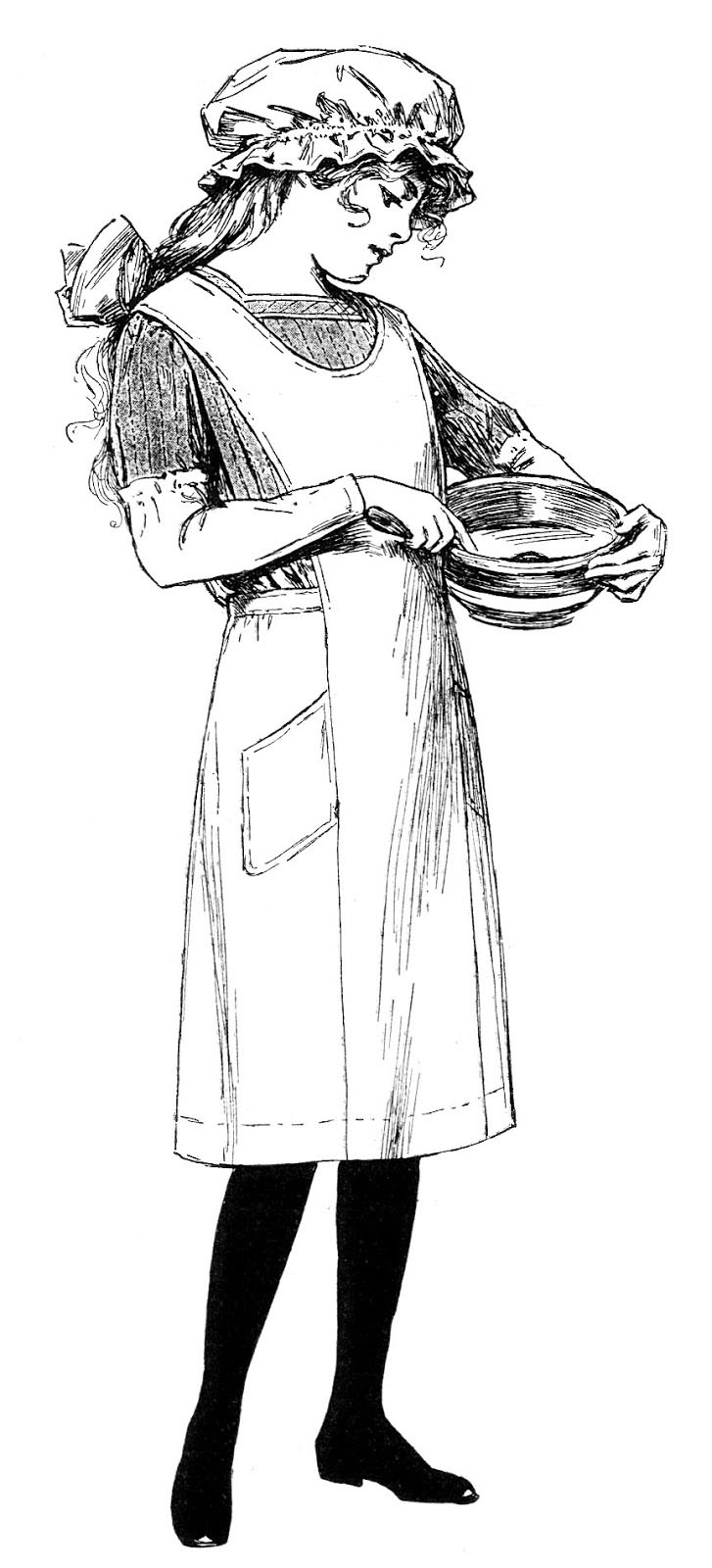 Image courtesy of The Graphics Fairy
I read cookbooks the way others read novels. In fact, I can't remember the last novel that I read. That's how long it's been.
But give me a good cookbook and I will be happily amused for hours. And if I find a recipe that aligns with what I have on hand, you will, too. Here's a glimpse of the ones that live on my bookshelf in no particular order:
French Country Cooking and A Kitchen in France by Mimi Thorrison. The recipes are easy to follow, even if they run on the complex side (the blanquette recipe is a bit complicated, but she did a great job of breaking it down into smaller steps, for example).  Both books are visually stunning thanks to her husband's photography. Plus, the back story of the house where they live and run a pop-up restaurant in the former is about as French as you can get.
More with Less, written by Doris Janzen Longacre, is a collection of recipes submitted by members of the Mennonite Church. The recipes are basic but delicious and include suggestions to avoid wasting food.
Chocolate and Zucchini by Clotilde Dusoulier contains the recipe for my go-to completely bombproof yogurt cake. It's the first cake kids learn how to make and can be tweaked with berries or citrus or used as the base for a Victoria sponge. Also check out her recipe for mustard chicken stew.
Indian Every Day by Anjum Anand provides lighter spins on Indian food. Her spinach and chicken will give you new reasons to get up in the morning.
The New Nordic Diet by Trina Hahnnaman put the emphasis on seafood and grains and lower fat ingredients. The cod and shrimp stew and apple crumble will make you forget how healthy you are eating. And try the shower buns. Yum.
Bistro Cooking by Patricia Wells contains my go-to recipes for pesto and pie crust. I love the illustrations in here as well: a combination of lovely line drawings and vintage photos from Parisian bistros.
And my all time favorite for sentimental reasons:
A just past WWII edition of The Joy of Cooking by Irma Rombauer. My parents received it as a wedding present in 1946. It's falling apart and has to be stored in a plastic bag to keep it together. No matter. I still use her sugar cookie recipe when called upon to make something. Both my parents made notes in the margins and tucked recipes clipped from print publications or handwritten by the grandmas between its covers.
What are yours, Gentle Readers?