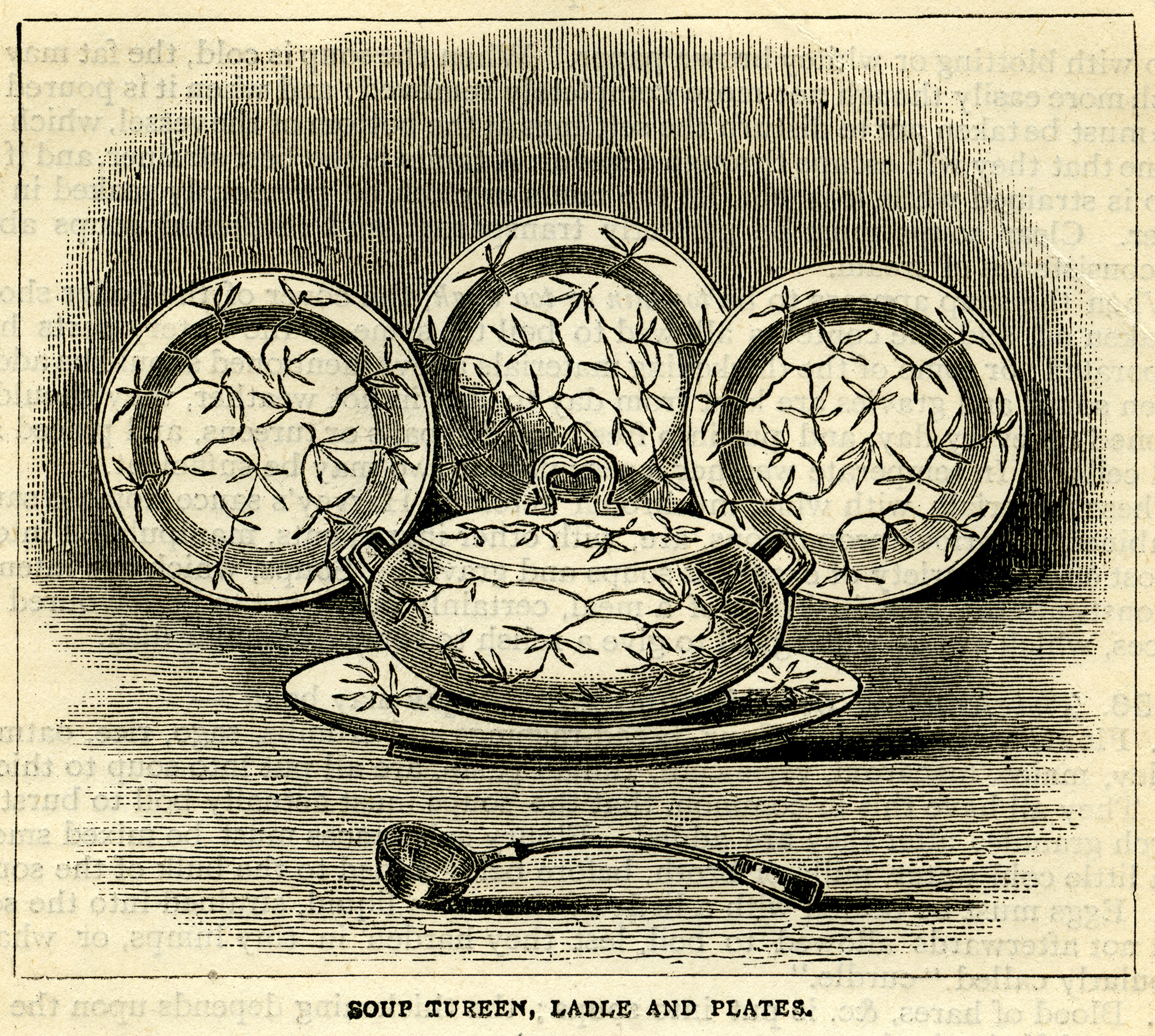 Image courtesy Old Design Shop
We had the first snow this past Sunday. Huge half-formed flakes escorted by grey rain fell from the sky the better part of the morning.
Most Sundays or Saturdays, Oakley and I walk with a friend, but the cold damp weather vetoed it. I did a short yoga practice and made a pot of refrigerator soup.
No need to immerse appliances in boiling water to make stock. There is no real recipe for it. If you want to be fancy, call it soupe bonne femme, the good wife's soup. Go through your fridge. The half serving of peas, celery that's gone limp, half an onion from a salad made a few days ago can go in the pot. You found a couple of carrots that have seen better days? Peel, trim, chop, and introduce them to their colleagues in the pot. Cabbage? Chop it finally and add that. Of course you can add potatoes, pasta, rice, whatever suits your fancy.
For stock, I used a generous tablespoon of bouillon paste and water to cover. I also poured in a can of crushed tomatoes. Salt. Pepper. Garlic, either fresh or powdered.  If you want to make it a whole meal, canned white beans or chickpeas will round it out as will leftover bits of roast meat or chicken if you need to use those up.
Simmer until everything is done. The longer, the better in order to blend the flavors. Serve with some good bread or crackers, perhaps some cheese, and enjoy at a table with an outside view. Accompany with gratitude for being inside and having a full belly, and follow up with fruit for dessert.